Westin Club Lounge
at The Westin Santa Fe, Mexico City
Lay back and relax. Get some work done, catch up with your favorite tv show, listen to some music or do a little bit of reading. The Westin Club Lounge sets the stage with a warm, comfortable setting.
The Westin Santa Fe is located within the country's main business district. Enjoy maginificent vistas of the Santa Fe Valley for the perfect experience for business travelers.
Featuring breathtaking views from the Sky Floor, the Westin Club Lounge is designed to enhance productivity with exclusive features such as:
Complimentary wireless High Speed Internet Access
Free snacks and soft drinks throughout the day
SuperFoodsRx
Breakfast service
Afternoon hors d'oeuvres and wine
The Westin Club Lounge
On the 11th-floor terrace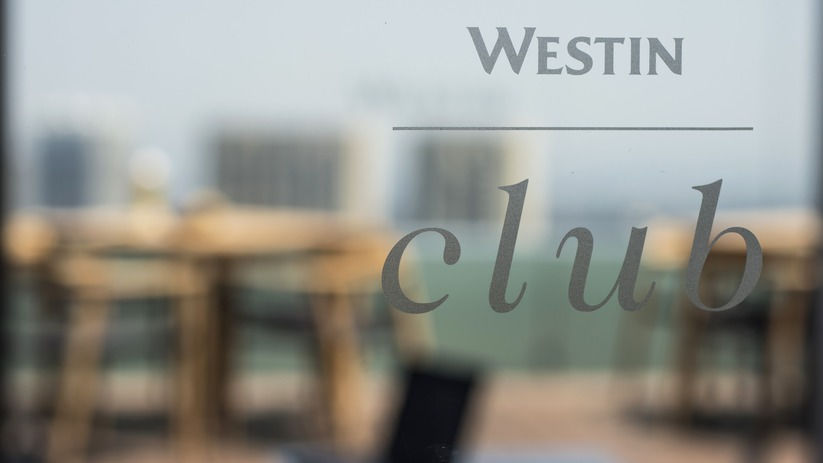 SPG® Platinum members and Westin Club Room and Suite guests enjoy exclusive access to the Westin Club Lounge.
HOURS OF OPERATION
Monday to Friday: 6:30 - 23:00.
Breakfast: 6:30 – 10:30
Snacks: 10:30 – 18:29 y 20:31 – 23:00
Cocktail/Dinner: 18:30 – 20:30
Saturdays & Sundays: 7:30 – 23:00.
Breakfast: 7:30 – 11:30
Snacks: 11:31 – 18:29 y 20:31 – 23:00
Cocktail/Dinner: 18:30 – 20:30