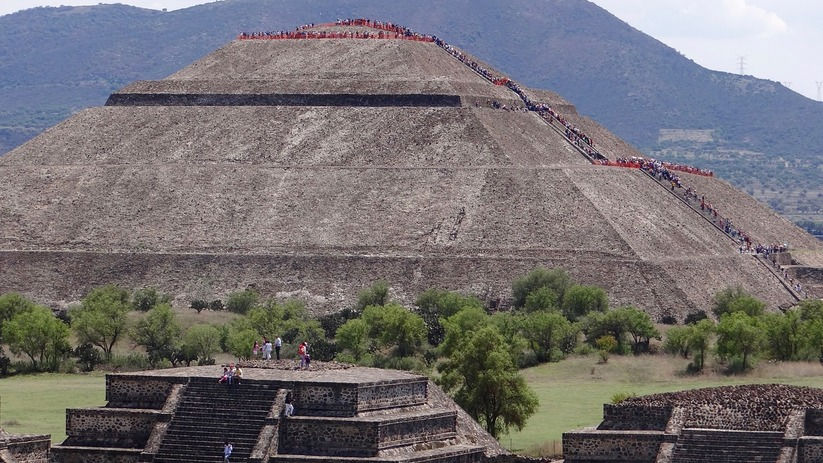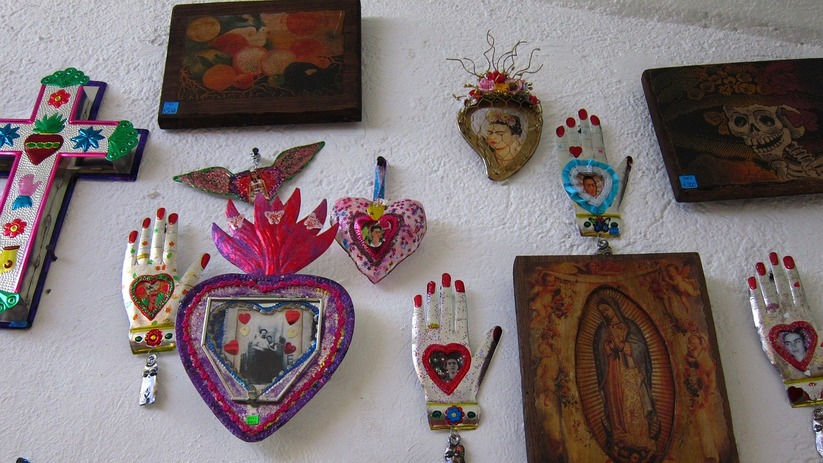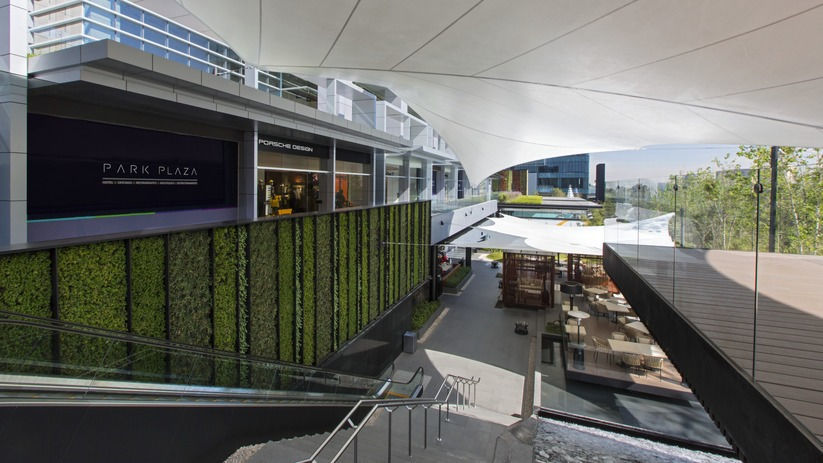 The Westin Santa Fe, Mexico City is located in the major business district of Santa Fe—one of Mexico City's fastest growing neighborhoods and where modern high-rises stand in contrast to traditional Mexican architecture found elsewhere in the city.
Our concierge staff will be happy to assist you to tailor a personalized experience, arrange transportation or get tickets to several thrilling tours.
Centro Santa Fe
The second largest shopping mall in Latin America and home to more than 300 stores and Premium brands such as Prada, Hugo Boss, Palacio de Hierro, and Saks Fifth Avenue, or dining at one of the mall's many restaurants.
Santa Fe Golf Range
Improve your game or keep up with other golf enthusiasts featuring 30 stations on 3 leves, a 230-meter putting range, and a chipping area. Refine your putt or swing through a private lesson with a golf pro, or take advantage of video analysis with the Golf Tec simulator.
Museum of Anthropology and History
Containing one of the world's largest collections of archaeological and anthropological artifacts from prehispanic Mayan civilizations to the Spanish conquest.
Located within Chapultepec Park, the Museum is one of the most comprehensive and impressive (almost 20 acres) facilities in the world.
Chapultepec Castle
Covering an area of more than 1,600 acres, Bosque de Chapultepec (Chapultepec Park) is Mexico City's largest oasis and one of the must-places to visit. Chapultepec Park, divided into three sections, is home to forests, lakes and remarkable sights and attractions.
Bellas Artes Palace
You won't want to miss Mexico City's imposing Palacio de Bellas Artes (Fine Arts Palace), located about seven blocks the west of the Zocalo, next to the Alameda Central Park. Immediately you will see why this charming domed Palace is one of the city's primary sites. Host of exhibitions and theatrical performances and is the main venue of the Ballet Folklorico de Mexico. Beyond theater, the Palace also promotes visual arts, dance, music, architecture and much more.
Coyoacan
Coyoacan's tree-lined cobblestone streets, colonial-era estates hidden behind high walls and several interesting churches, museums and artisans' markets make it one of the most fun places to visit in Mexico City. A lot do to in one place. You'll be able to find museums, cultural activities, assorted culinary offerings and many bars to taste some of the best tequila and mezcal with friends or co-workers.
Frida Kahlo Museum
Renowned Mexican artist Frida Kahlo was born in, and lived and died in, Casa Azul (Blue House), now a museum. Almost every visitor to Mexico City are eager to visit this site to gain a deeper understanding of the painter and take home a nice souvenir like a Frida handbag. The house features beautiful mementos and personal items that evoke her long, often tempestuous relationship with husband Diego Rivera.
Teotihuacan, The City of the Gods
The ancient ruins of Teotihuacan have fascinated visitors for centuries. This amazing archaeological treasure is located on the central highland plateau of Mexico, surrounded by mountains and much mystery. These ancient ruins are magnificent to behold, fantastic in design and magnificent in their beauty. Located just 30 miles northeast of Mexico City, Teotihuacan was the New World's first great metropolis.
Rosario Chapel in Puebla
The Capilla del Rosario, or the Chapel of the Rosary, is a shining example of Mexican Baroque architecture. At the time was regarded as the "8th wonder of the world". Today the architectural jewel, resplendent in gilded stucco, is a must-see for any visitor to this UNESCO World Heritage Centre. The centerpiece of the sanctuary is the altar dedicated to the Virgin Mary, who almost appears to float in midair. Visitors only need to spend a few moments inside the chapel to realize the master craftsmanship involved in creating it.
Let The Westin Santa Fe, Mexico City, be the ideal place to kick-off your next local adventure.